World Travaillers
Japan has just brought to life a car out of the future that movies keep telling us about! Meet Ropits, your Robot for Personal Intelligent Transport System!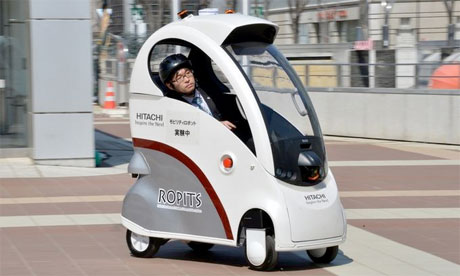 Sweet ride, am I right?
Okay, it could probably do with Pimp My Ride treatment…
This car was designed with elderly and disabled drivers in mind, but the features are something any multitasking or lazy person would want to utilize. The car drives itself! And I mean navigates too. So gone are the days of no texting on the road. Read a book. Take a nap. The world is your oyster. (It looks like that's what they modeled the shape of the car after).
It has all sorts of cool gadgetry: it can take steps and curbs, it has ED laser sensors and cameras to detect obstructions to the path like potholes or pedestrians, and you can do a manual override.
Here're the oysterly details:…
View original post 289 more words